January 2022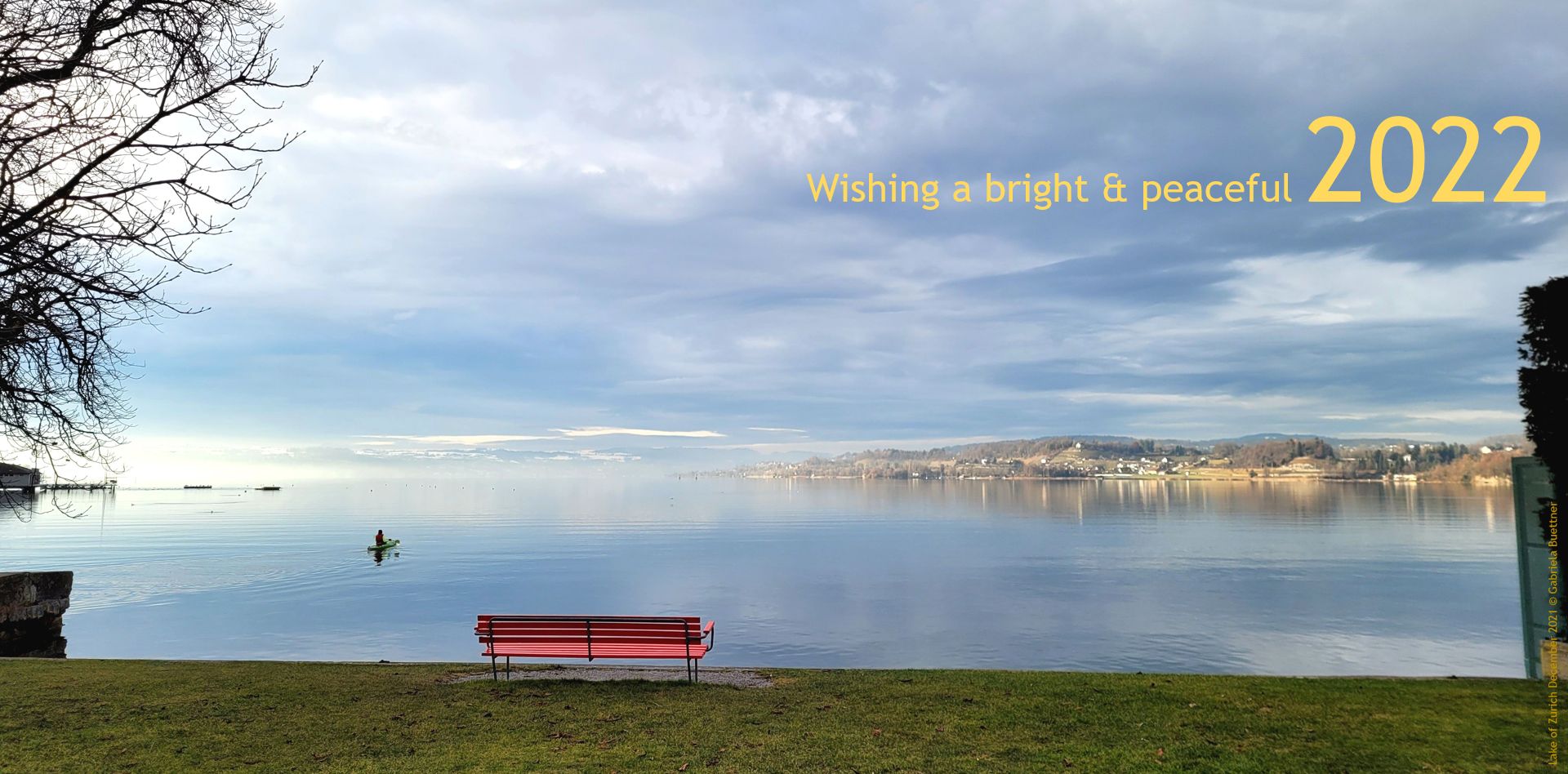 January 2020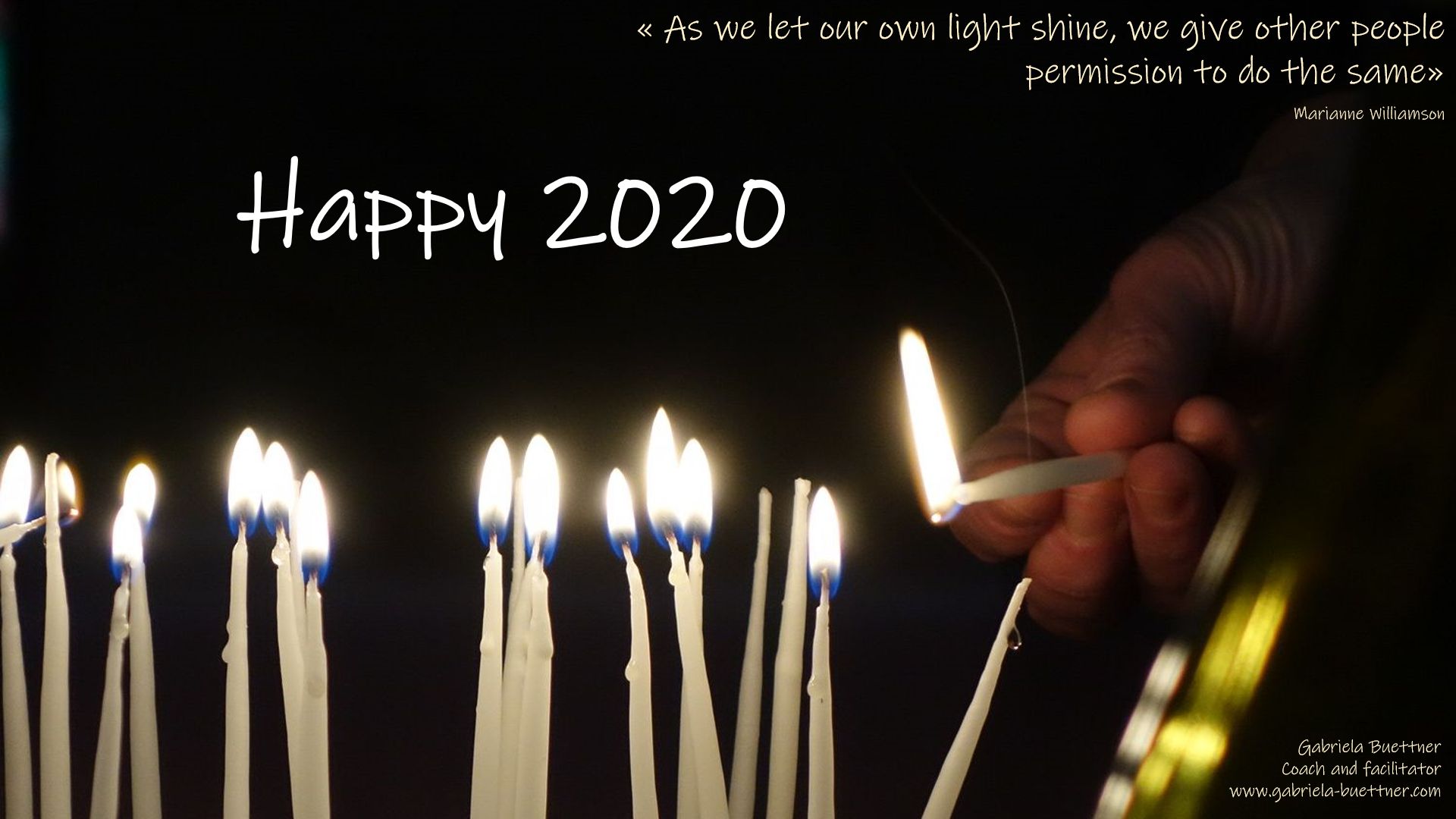 January 2019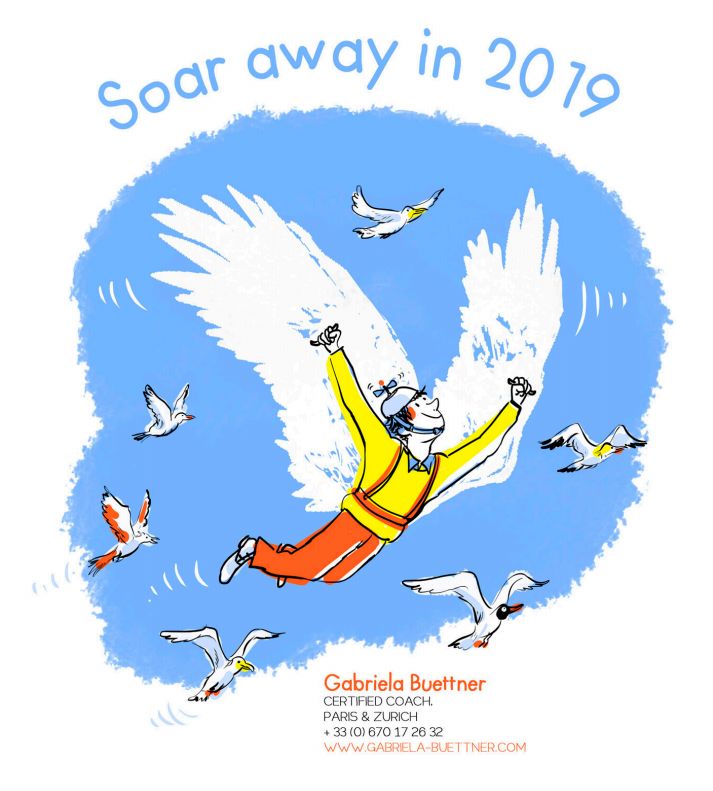 January 2018
Click on the image below to see the New Year's Card. Make sure you have your sound on…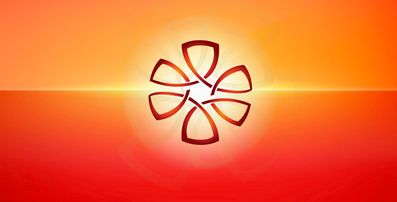 June 2017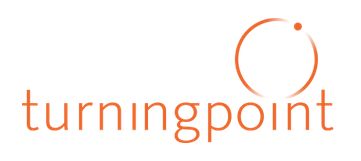 I am very happy to start a partnership with the international coaching & leadership development consultancy Turningpoint, based in Paris, London, New York, Shanghai, Milano and Geneva. I have the pleasure to work with Turningpoint coaches on organizational and managerial transformation projects at large French companies working across the globe. This involves: feedback tools, seminars and team coaching, co-development as well as individual coaching. I am very sensitive to the human and professional values of Turningpoint and love working in such a multicultural and multi-language environment. For more information on Turningpoint, click here.
.
April 2017
How do humanitarian and development organizations support their staff in the field during their expatriation? What works, what doesn't? Which challenges do expatriates encounter in the field? These are some of the questions I explored in a survey among 12 Swiss organizations working in international cooperation and 3 international organizations with headquarters in Switzerland. Here are some of the conclusions:
Even if at first sight expatriates are in a quite unusual situation (distance to home, culture shock, sometimes security issues…), they encounter some of the same difficulties as people working in a more classical situation, in companies or organizations « near to home »:  workload and stress, issues with management, lacking clarity on job responsibility, conflicts between colleagues, challenges during the first months in the job…
The importance of an integrated and sufficiently financed strategy, including measures for before, during and after expatriation, which could include mentoring, coaching, psychological support, in addition to the regular contact with managers and human resources personnel. Check also that expatriates regularly take leave!
Ensure that staff well-being is taken into account by managers and HR, and that enough time and money is allocated to it. An open communication culture is necessary so that expatriates dare ask for support if needed.
Are you expatriate working in international cooperation?
Do you work as HR manager in a humanitarian or development organization?
If these lines have struck a cord with you, please contact me about the specific coaching modalities that I propose, including distance coaching..
.
March 2017
Delightful story I recently read in Jean-Claude Carrière's Philosophical Tales of the World, which is called The stolen ax: « Lao-Tzu tells us that one day a peasant lost his ax. He looked for it in his house, but in vain. He saw one of his neighbors pass by, looking away, and immediately suspected that he had stolen his ax. The man, indeed, had the behavior of an ax thief: his face, his attitude, his gestures, the words he uttered, all revealed in him without any doubt, the thief of an ax. The peasant was about to denounce him, to publicly accuse him and drag him before a judge, when he found his ax, which had fallen into brushwood not far from there. When he saw his neighbor again, his neighbor did not show anymore the faintest sign which could indicate him being an ax thief. » (Translation from French: G. Buettner)
.
February 2017
I treat myself to a few days' retreat in the sun with inspiring reading and journals for writing. What could be better than stopping every once in a while in our modern, ever accelerating lives, and cherishing slowness, taking a step back, reflecting on our lives, filling up our batteries, and all of this in a beautiful setting? I can but recommend this practice…
.
January 2017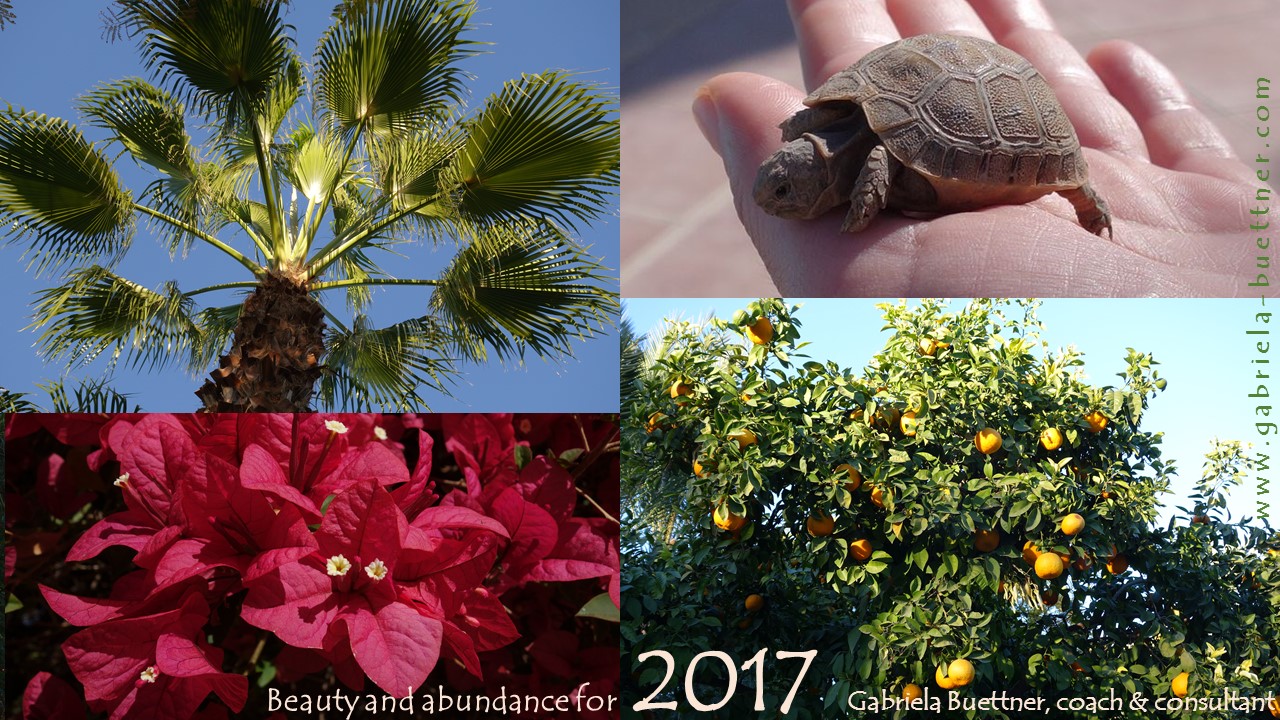 .
November 2016
As a complement to my professional coaching activity I start volunteering for ICF France. I become a member of the Paris chapter and co-responsible for the monthly breakfast meetings in a central cafe in Paris. A few examples of topics end 2016 and 2017: Yoga and Coaching, Distance Coaching, Appreciative Inquiry, Narrative Practices, What does ICF do for You? These relaxed yet high quality events in French are open to all

those who are interested in coaching. It will be my pleasure to welcome you at a next meeting! See for the program and registration the homepage of ICF France.
.
September 2016
Participation in the Election Observation Mission of the Organisation for Security and Cooperation in Europe (OSCE) to the Russian Federation for the Parliamentary Elections. With my colleague, an experienced American diplomat, I am sent to Khabarovsk in the Russian Far East on the Chinese border and the river Amur. For one and a half months we interview — in Russian — representatives of the regional and local government, election officials, political party representatives, candidates, media, in order to compare the election process with the legislation as well as with international best practice. See the OSCE report on this mission.
August 2016
One certification rarely comes alone… I receive my credential as Associate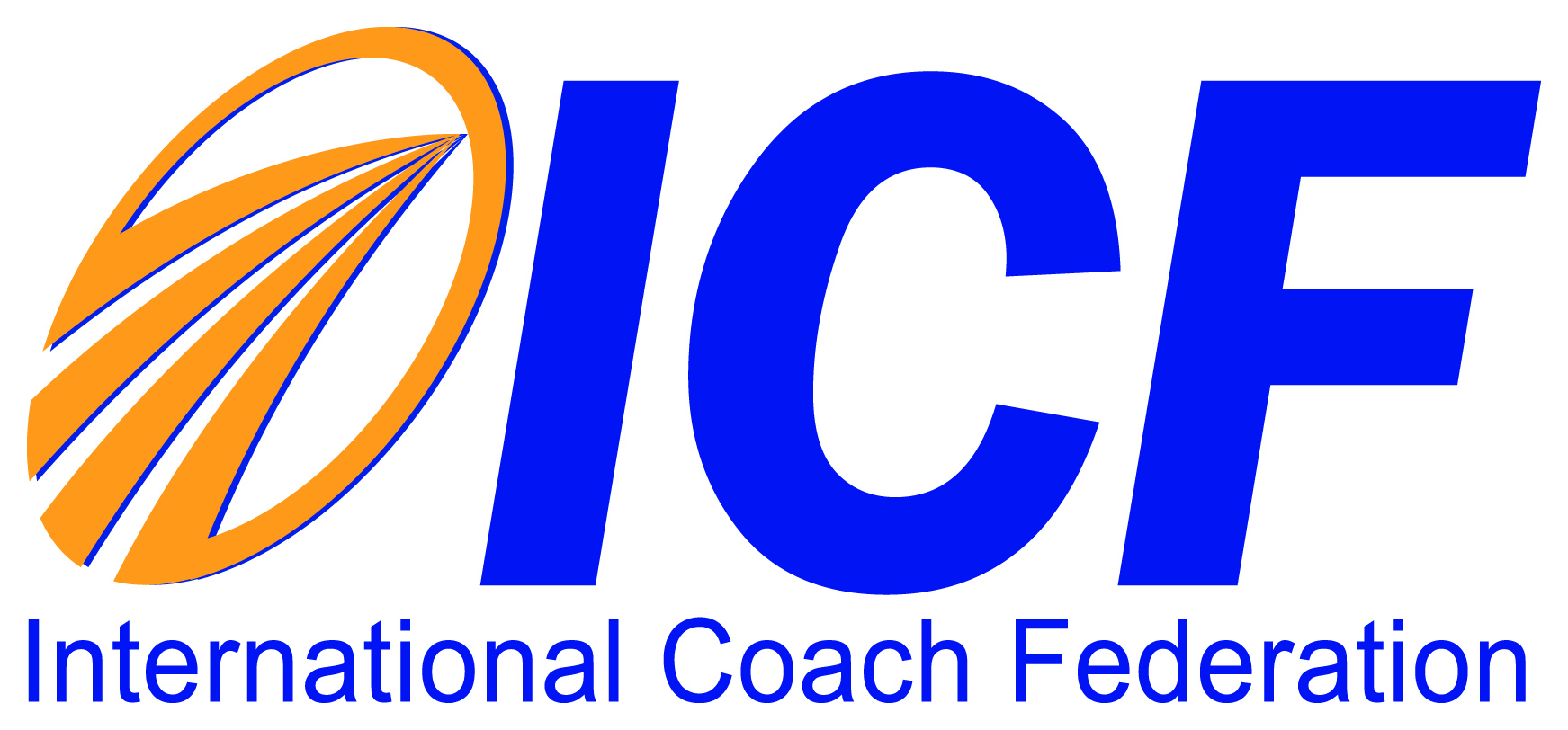 Certified Coach ACC from the International Coach Federation ICF. For this level of certification one needs to have accomplished an entire ICF accredited coach training program (in my case this was at International Mozaik in Paris) and be able to demonstrate at least 100 hours of coaching experience, out of which at least 75 paid. A knowledge assessment then follows which tests the candidate's coaching knowledge: the core competencies of a coach, the definition and code of ethics of coaching. Together with supervision and continuous education this represents a guarantee for the quality of the coach.
.
July 2016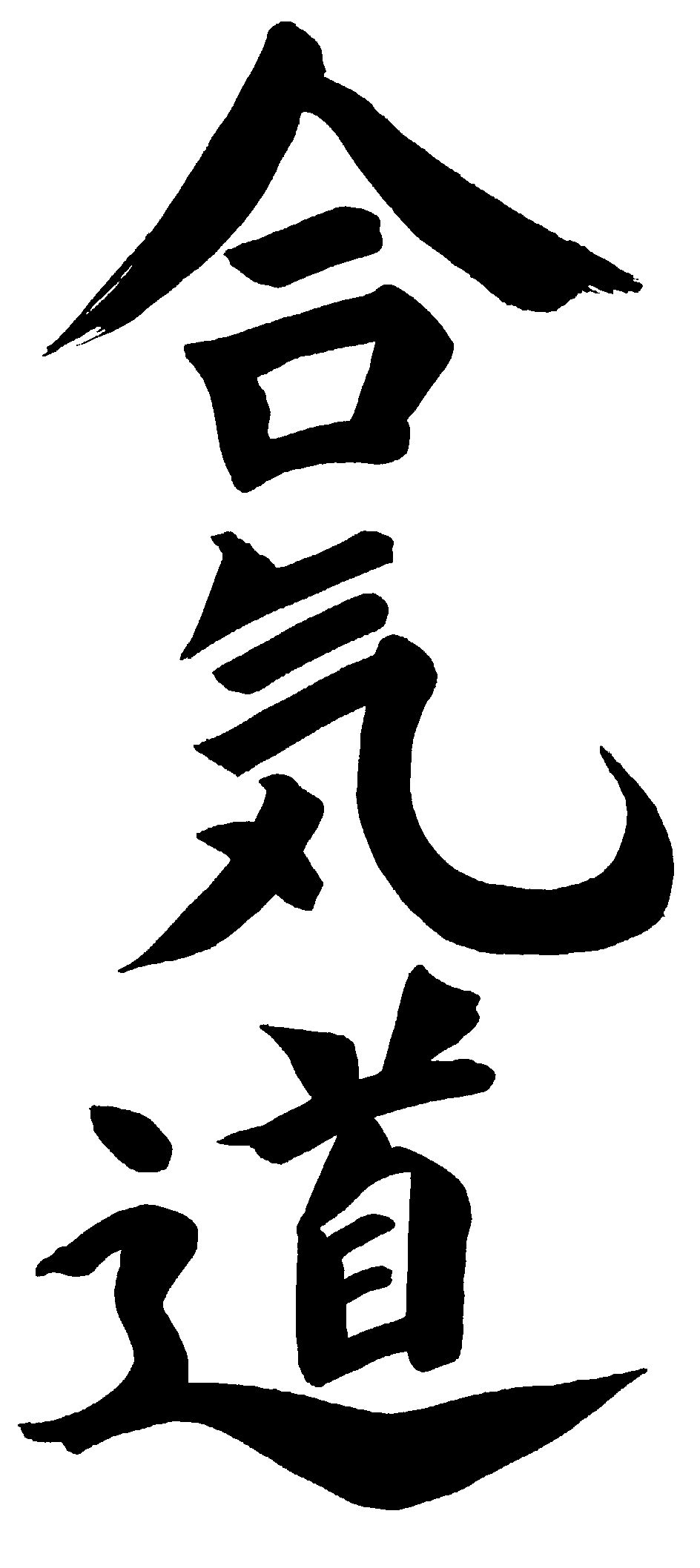 Second Dan of…
Ai-
Ki-
Do!
.
April 2016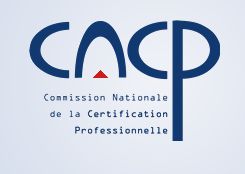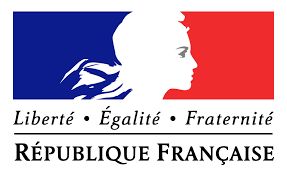 Very happy to announce my certification as Professional Coach from the coaching school International Mozaik. It is a professional title officially recognized by the Ministry of Labor and included in the National Directory of Professional Certifications (RNCP). It is equivalent to a Master 1 of the Ministry of Education. This certification is a great joy to me as well as the acknowledgement of the progress made. I accept it with great humility and a new responsibility.
March 2016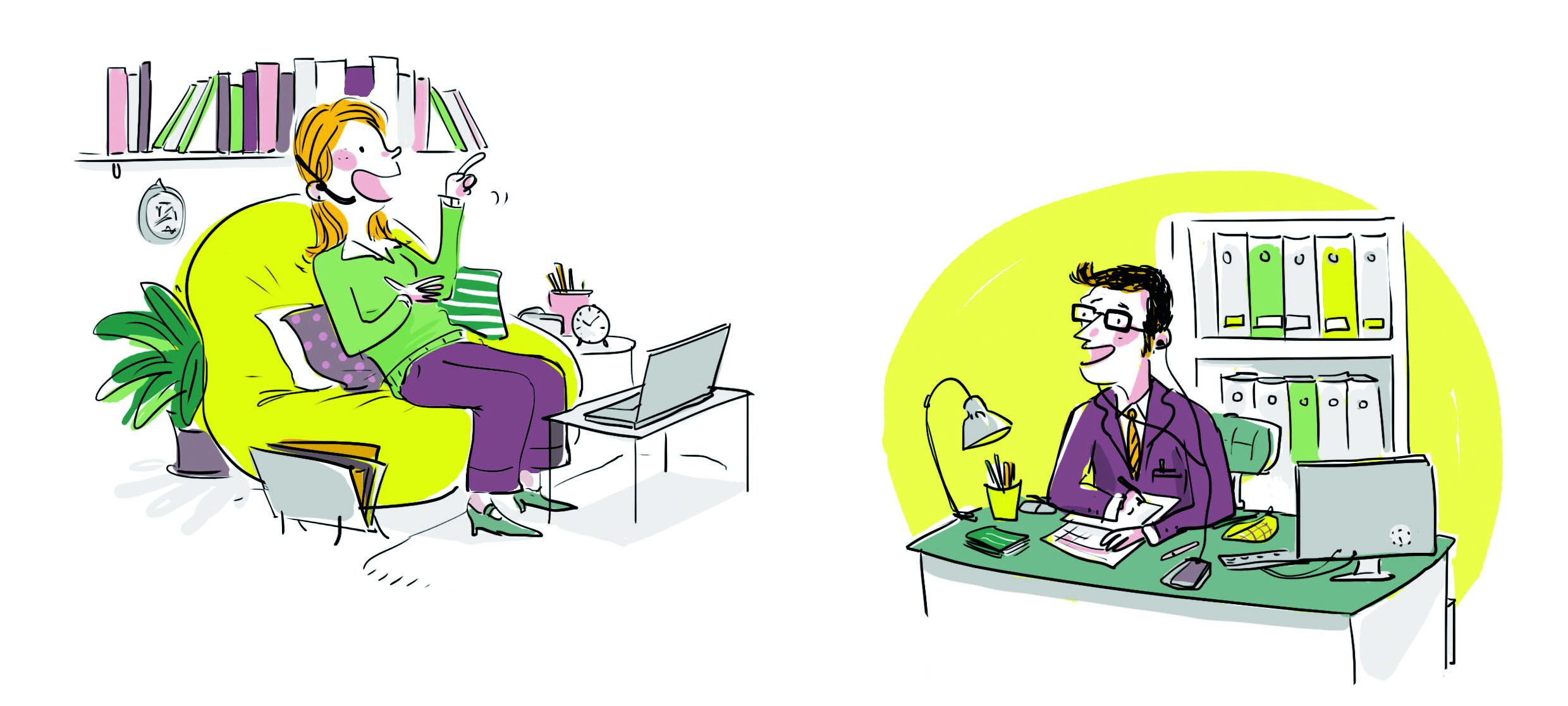 I study Distance Coaching, that is coaching by telephone or videoconference (Skype etc) to prepare my certification as Professional Coach. Here some of the main conclusions, based on scientific articles as well as interviews I led:.
Distance coaching works equally well as live coaching, if the coach has the know-how (and if the client is willing to try this modality!).
It is no surprise that an excellent telephone or Internet connection is needed for a fluid communication.
The coach has to be able to quickly create rapport at a distance and has to have a very fine ear in the case of telephone coaching, where he or she cannot observe the client.
There are real advantages beyond the practical ones (no traveling, easy to set up the sessions): the coach and the client can choose the environment which they feel is most conducive to effective coaching sessions, and they can move during the sessions; there is the necessity to describe what is happening, which can be an additional learning outcome for the client; for many people it is easier to talk about touchy subjects when the coach is farther away; finally, distance increases concentration, which is why the sessions can be shorter and more efficient.
.
February 2016
I have received my certification in the behavioral tool Puzzle DISC by Ensize France. This widely known tool uses four colors Red, Yellow, Green and Blue, and helps increase self-knowledge and clarity about one's talents and points for improvement, and thus helps improve working with others. The Puzzle DISC is easy to understand, practical and ingenious. The report is combined with Driving Forces (motivation sources) can be up to 32 pages long and contains an impressive amount of information. If you would like to know more, contact me!
January 2016
A very happy New Year to all, full of light and lightness!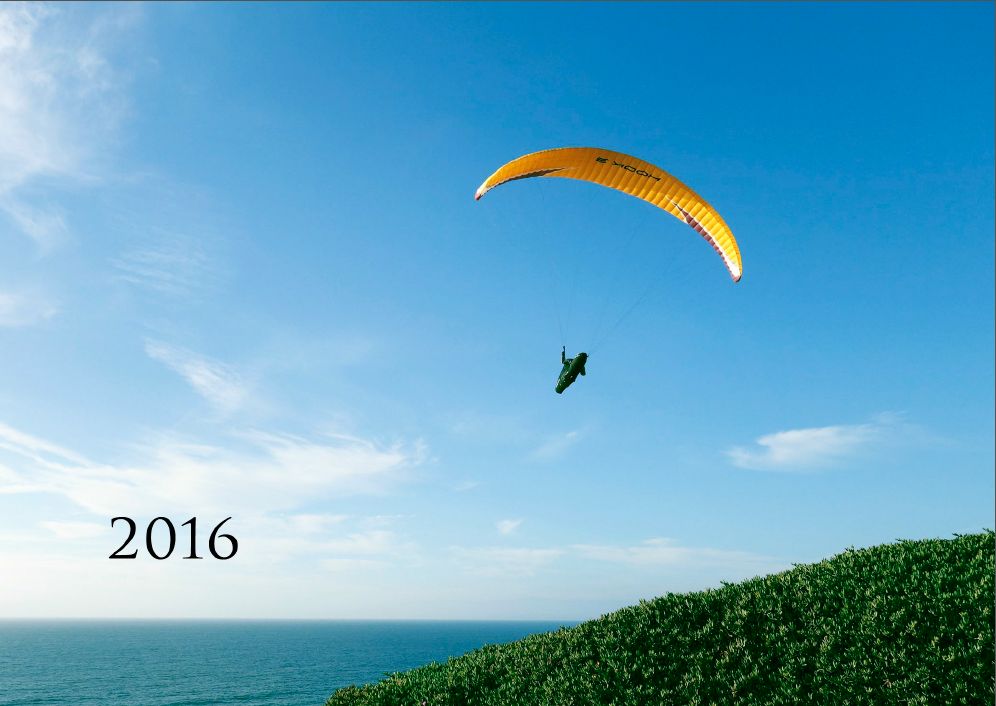 .
.
.
.
.
.
.
.
.
.
.
December 2015

Three local managers who work in Central America for the Swiss Development Cooperation are awarded a distance coaching session in Spanish with me. Once more I am impressed by the power of coaching and how in little time extraordinary results can be achieved, even at a distance. This is especially precious for such people who work in the field with responsibilities but few possibilities to converse with a professional coach. To be continued!
November 2015
I become partner coach of the new platform for individual digital training MoovOne. I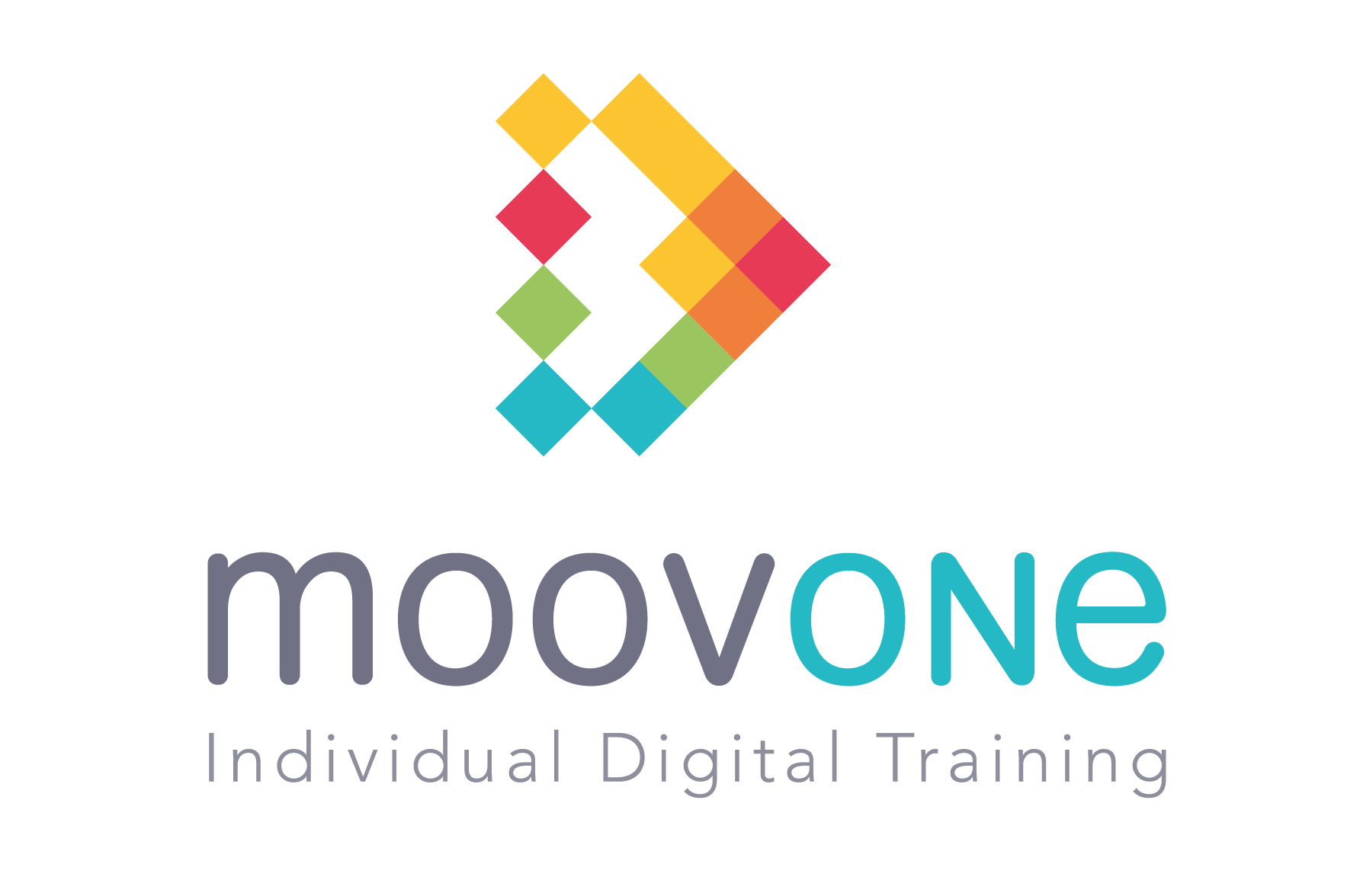 am thrilled, all the more because I firmly believe in the potential of this innovative, high quality approach!
.
October-November 2015
Participation in the Election Observation Mission of the European Union in Burma, or Myanmar. I spend seven weeks in this charming country going through profound changes, with great hopes but also the risk of deep disappointment. I am grateful to have been able to contribute to this historic moment, when for the first time in the turbulent history of this country the democratic opposition was able to participate and win the elections.
 .
.
 .
.
.
.
.
.
May 2015
« It is not because things are difficult that we do not dare,
it is because we do not dare that they are difficult. »
Seneca
.
March 2015
An afternoon with ICF Paris : propose Flash Coachings of 20 minutes for visitors of the Fair LHR Emploi. Once more I was impressed by the changes made possible by coaching even in such a short time : some individuals found new ways to put themselves in a positive light during an upcoming interview with a recruiter, others got rid of a limiting belief, and yet others regained self esteem. Pure joy!
.
February 2015
This last month of winter was marked by a 10-day training seminar in Neuro-Linguistic Programming. Here are two amazing phrases I would like to share with you.
Each person has the necessary resources.  Which means that you already have all the resources necessary to tackle a problem or achieve an objective! All that needs to be done is to discover them, bring them to daylight, let them flourish…
If something doesn't work, try something else. Or said otherwise, if you are banging your head against a door which remains shut despite all your efforts, try another door, and yet another one, until you find the one which will open. This requires a bit of imagination, flexibility, and sometimes someone to help you learn new ways of doing.
.
January 2015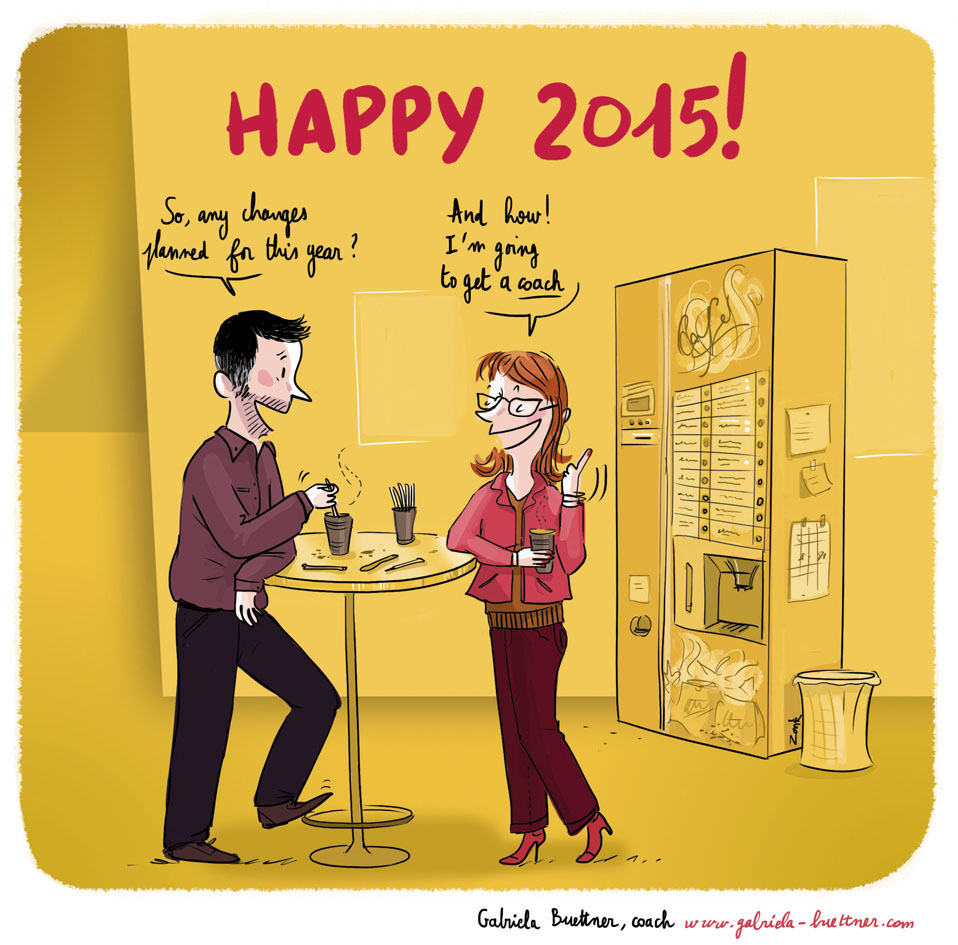 November 2014
Combining my skills in coaching, training and in the international sphere I had the pleasure of facilitating the first interactive webinar of cinfo in Switzerland. The topic was « Teambuliding in the Field« . During this two hour seminar the participants learned about the subject as well as initiated team spirit, without knowing each other and across three continents!
I strongly believe in such new forms of coaching and training at a distance, as a complement to more traditional face-to-face approaches. These I believe will remain important thanks to the depth of the learning through direct interaction.
.
September 2014
Two news items to share with you this month:
- I finished my specialization in Individual Coaching at my coaching school International Mozaik, with a dynamic yet light coaching session under the watchful eyes of Danièle Darmouni, the founder of the school, as well as of my classmates. An important and insightful moment, as well as another step towards coach certification.
- Right afterwards, I passed the certification of the MBTI® step 2, which means that I can now work with this more detailed instrument. It shows how we express our basic preferences, which greatly refines the analysis and makes the instrument even more useful and understandable.
You see, dear readers, that this is clearly a rite of passage season for me…
.
July 2014
Successful exam for 1st dan in Aikido, which gives the right to wear the black belt.
For us westerners the black belt means satisfaction, accomplishment and even gives pride. It is useful to remind ourselves that in Japan, where Aikido comes from, the 1st dan marks the end of the probation period and the beginning of real learning. Shodan, the Japanese name for 1st dan, means « beginner dan » and is given to practicioners who have acquired the basics. Having practiced Aikido for over 10 years I am now a beginner! I love these cultural differences, which help us switch perspectives and teach us a healthy portion of humility.
June 2014
Some impressions of election observation in Colombia, Casanare region, for the Organisation of American States
May 2014
Talk given by consultant and coach Olivier Devillard at the European Mentoring and Coaching Council in Paris. Some key points I would like to share with you:
the benefits of both individual and team coaching can be estimated, and a return on investment within less than a year is absolutely achievable
coaching was invented for enhancing performance in the field of sports, where the coach helps athletes do better. And it is mostly the best sportsmen who have a coach…
coaching allows you to become mentally more flexible and to feel better, which also helps avoid psychosocial risk factors
And finally, I was struck by the huge differences in coaching approaches and methods, which however can all be efficient when used by well trained professionals.
April 2014
Excellent example of team cohesion in quite particular conditions: several days of sailing on a small boat with six people. Each person contributes in their own way, beginners and advanced alike, and according to their interests and skills. The team is guided by a captain who skillfully selected the members, gives the overall direction and then lets the members interact and act. Perhaps we should go sailing more often to have such positive examples for work…
March 2014
« If there is a solution, there is no need to worry.
If there is no solution, it's not worth worrying. »
Tibetan saying
February 2014
Welcome to my News page, where I will regularly share news with you, dear readers.
You will find inspiring ideas, findings from my technology watch, new pictures, and any other information which may interest you.
Excellent reading and see you soon!